Looking for the best time management books for working moms? Keep reading to find the 11 must read books to help you get more done.
Raise your hand if you could do with a few more hours a day.
You can't see me, but I'm raising both hands because I'm right here with you.
As a working mom, life often feels like a never-ending juggling act and sometimes it's hard to keep all those balls in the air.
Time management is a crucial skill for working moms that I feel is not discussed enough in mom circles.
I've gained a lot of insight over the last 4 years of being a mom from reading time management books. In this post, I'll be sharing some must read time management books that every working mom should consider adding to her reading list.
From quick, actionable reads to in-depth research studies, these books for working moms will provide you with guidance and inspiration for managing your time more effectively and achieve the sought after 'work-life balance'.
Each of these books are contain actionable tips that will help you find your sanity as well as more space in your schedule.
No matter how busy life gets, I hope that through some of these books, you can find the tools and motivation needed to stay organized, focused, and productive in both your personal and professional pursuits.
Why is Time Management Important for Working Moms?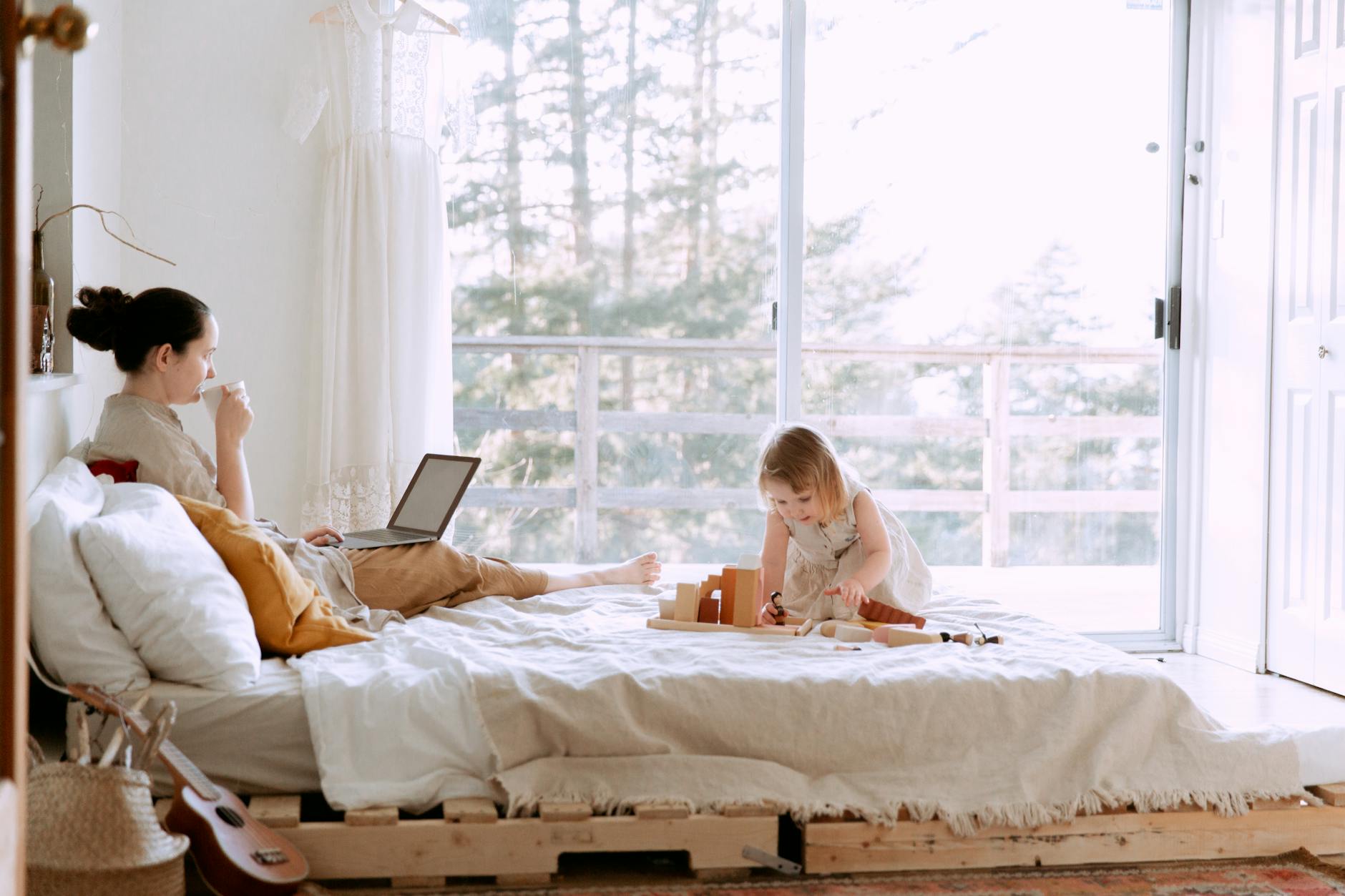 the struggle is real!!!
Working moms have a lot on their plates.
From managing your work commitments to also taking care of your kids, attending school events, making meals and doing it all, it's no wonder that many moms suffer from stress, exhaustion and eventually burnout.
Without proper planning and organization, you'll find yourself constantly rushing, forgetting important tasks, or missing deadlines.
This can have a negative impact on both your work and home life, leading to further feelings of overwhelm.
Benefits of Effective Time Management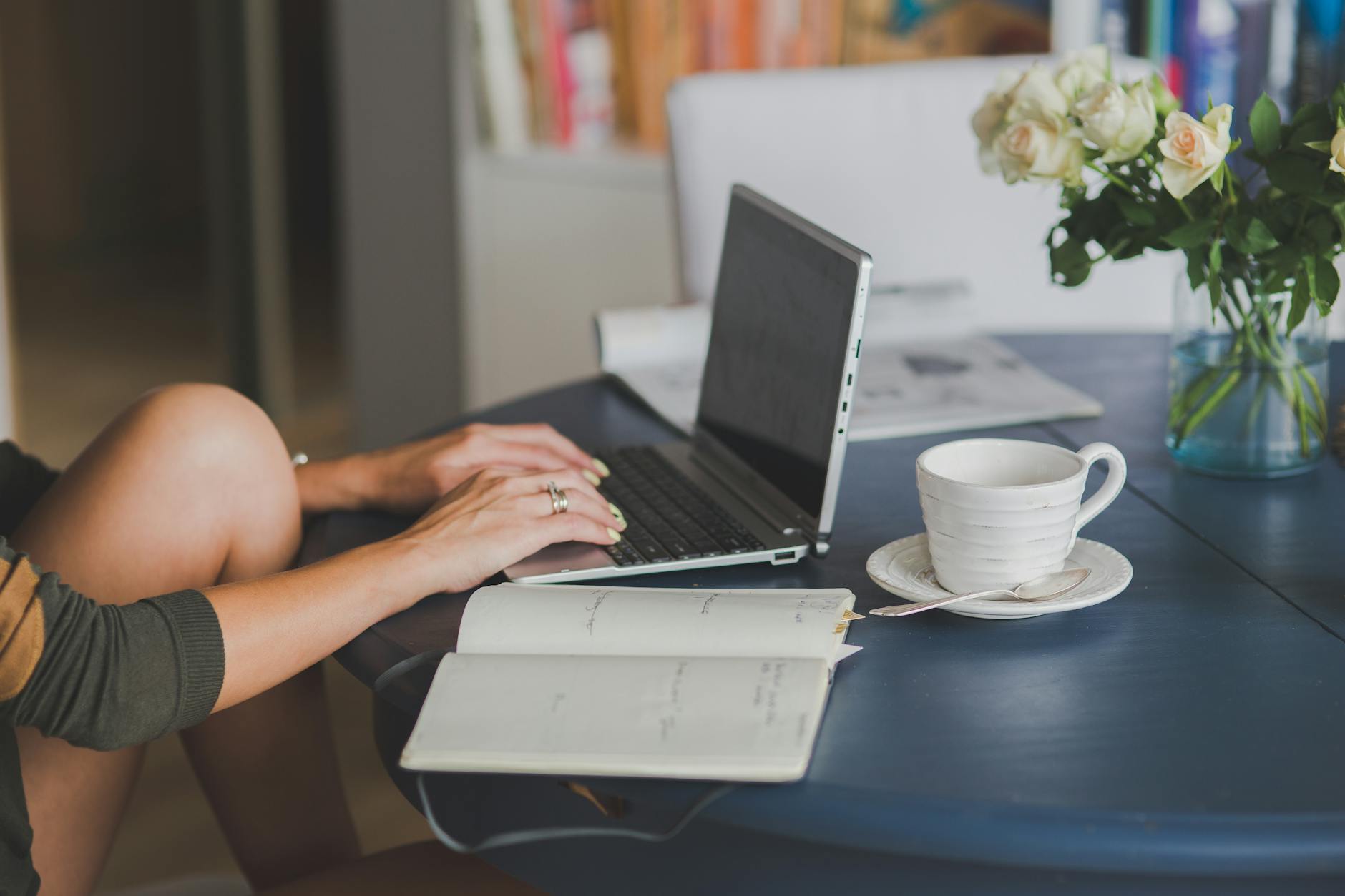 Effective time management is important as it can help you not only improve your productivity, but also reduce stress and improve your overall well being.
Through proper time management, you can even have more time to spend with your families, pursue hobbies and interests, and take care of your own needs.
In addition, effective time management can help working moms advance in their careers.
By being organized and efficient, you're able to complete tasks more quickly and effectively, meet deadlines, and tackle new challenges that come your way.
10 highly Recommended Time Management Books for Working Moms
Working moms are often pulled in many different directions at the same time.
The 7 habits of highly productive people is not just a book on productivity, I consider it a life manual.
The premise of this book are the 7 habits that ALL productive people should have. It explores themes such as being proactive, taking ownership and responsibility for your life, as well as making value and principle based decisions- rather than focusing solely on one area of life. This book has helped me make many decisions as a working mom.
Another key takeaway from this book is the topic of prioritization. This is something working moms need to deal with a lot as we often have many competing areas in life to attend to. I've learned to put first things first and to delegate things that are less important.
Overall, The 7 Habits of Highly effective people is a must read for anyone looking to improve their productivity-including working moms.
This book is another favourite of mine, and I refer to the principles discussed in this book often- especially as they relate to putting tasks off and dealing with procrastination.
In his book, Brian Tracy teaches that we need to learn to tackle our biggest tasks head on. We have a tendency to procrastinate on the big important tasks, preferring to do the easy tasks first. Brian says that we should "Eat That Frog" by doing the hardest task first.
As working moms, it's easy to fill your day doing 'busy work'. After all, your to do list is a mile long and you have people depending on you at work as well as at home. With a lot on our plate, it's easier to do the smaller unimportant tasks while procrastinating on our big goals. This book will give you the tools needed to do your tasks in the right order.
I highly recommend this book as it's a quick and easy read. Perfect for the mom who doesn't have a lot of time to devote to reading.
Tell Your Time is a concise yet powerful book that offers actionable steps to help busy moms achieve their goals.
I like this book because it's written specifically for moms by a mom.
Andrews' no-nonsense, straightforward style is perfect for those who want practical tips that can be implemented easily.
This book is a great starting point for moms who are short on time and need quick, practical solutions. Tell Your Time is a must-read for all busy moms who want to make the most of their time.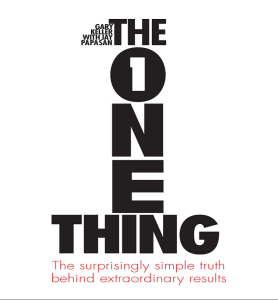 The One Thing is a great book for moms who want to achieve more by doing less.
Keller and Papasan's book emphasizes the importance of identifying the most important task and focusing on it exclusively until it is completed.
As working moms, we are often trying to do it all at the same time. This book is a great choice for you if you need help identifying your one thing so that you can streamline and work on your goals more effectively.
Guess what? You've got more time than we think!
I absolutely love the concept of this book.
We often talk complain about how we don't have enough time to do what we need to do.
This book challenges that notion by helping us to understand that we have all the time we need for what needs to get done. We're all blessed with 168 hours every week- we have the time. How are we spending it?
One of the key themes in the book surrounds prioritization. You need to know what the important suff is so that you can make time for it first. When you do this, if plans go wrong and you run out of time (as is often the case), only your lesser priorities suffer.
Do you ever wonder how other working moms seem to do it all?
They seem to have it all together while you are struggling to just keep up.
Well, look no further. In this book (also by Laura Vanderkam), the author collected hard data from women who make at least $100,000 a year. She wanted to know what they did with their time.
The results may actually surprise you!
This book is a favourite when it comes to productivity and more specifically goal setting.
The book delves into a concept that was new to me before reading it- The 12 week year. Instead of setting goals for yourself at the start of each calendar year, we break the year up into 12 week years. This allows you to set more focused goals and keep the momentum going all year long.
If goal setting is something that you're looking to improve on, this book will be game changer for you.
When I tell you that this book was speaking directly to my soul!
I absolutely love this book and will be reading it again! The Lazy Genius Way is all about embracing what matters and learning what doesn't so that you can streamline, simplify and make the most of your life.
Say goodbye to stress and hello to intentional living as you implement the strategies in this book.
Lean in is one of the first books I read when I was struggling to balance work with my personal life and my goals. The book is a call for women to lean in and show the world what we're made of.
From negotiating for flexibility to embracing our inner Wonder Woman, Sandberg's wisdom will have us strutting through the office with confidence and style.
This book is great pick for moms who want to take the lead in their careers.
What a beautiful book and an important message that all moms need to remember.
aula Faris understands that we can't do it all and that's perfectly okay.
Her book is our guide to shedding the cape of perfectionism and embracing the art of delegation.
If you feel like you've been carrying a lot and ready to lighten the load, this book is exactly what you need to get started.
Fringe Hours is a great book for moms who want to make the most of their spare time.
Turner's book offers practical tips and exercises to help moms identify their "fringe hours" and use them for activities that are meaningful and fulfilling.
This book is a great choice for moms who want to prioritize self-care and make time for activities that bring them joy.
Final Thoughts
Time management is crucial for every working mom to balance work, family, and personal life. These recommended books on time management and productivity will help you learn how to manage your time effectively, increase productivity, and reduce stress.
Whichever book you chose to start with, you'll surely find valuable insights and actionable steps to improve your time management skills.
Remember, by investing in yourself and your productivity, you can achieve more and live a more fulfilling life as a working mom.
Like It? Pin It!
If you liked this post and got some value, it would mean so much to me if you would share it. Doing so helps me to build the blog and to continue creating free content for you all.
Thank you so much for your support!